Removals to Canada from UK
House content Moving to Canada FAQ
If you are looking to move house and you want your personal goods and furniture to be delivered without any damages, you will definitely want everything to be planned from the start to finish. You will not like to encounter any problems during the removals. In order to ensure that you prepare for the move professionally, we have taken time to compile these frequently asked questions by our previous clients and prospective clients. Similar concerns may be bothering you and thus you may find our responses to their questions very helpful.
Moving boxes and furniture to Canada frequently asked question?
I am moving overseas, when should I start searching for a removal company?
You should start searching for an international removal company to move your goods to Canada from the UK when the date for the house removal has been fixed or as soon as you have made up your mind to relocate. It is not good to leave it until it is the last minute. Even if your new home has not been completed or your removal plans has changed you should look for a reliable UK to Canada moving companies and contact movers in preparation for your move. This is because house moving entails a lot of things and if you contact a removal company on time, you will be properly directed before the actual removal day.
Are there any questions that I should ask international movers?
Yes, there are some questions you should ask removal companies in order to determine how reliable the company is and how much experience they have in removals to Canada from the UK. Here are some of the questions:
How is the cost of moving to Canada from the UK determined?
What removal services are included in the standard quote?
Do you offer removals to Calgary from UK or only national relocation?
Do they offer other removals related services and what are the costs?
Do they have insurance coverage for the properties they are removing?
Do they belong to any professional association like BAR or FIDI?
How many years have they been in the business?
Can they provide reference?
How long will it take complete the removals of boxes, furniture, full house removals to Quebec from UK?
Do they offer storage survive overseas and in the UK?
Do they have any security plans for items that are on the vehicle overnight or for night journey?
I am moving grandfather clock, should I use UK to Canada air shipping or sea service?
Do they offer packers and movers to Canada service?
The above are some of the questions to ask your removal company in order to determine whether or not to hire the service of the company.
Will you move wardrobes, bookcases, chest of drawers full?
Most storage units will have to be emptied, especially wardrobes, dressers and bookcases. Full chest of drawers will be to heavy for movers to carry. Furniture loaded with clothes, books, glassware can fall apart. Also the items inside can get broken. For most items we can provide specially designed packing shipping boxes for safe removals to Canada. We have book boxes, painting, mirror and flat screen TV boxes, glassware boxes and many more. You don't need to empty your wardrobe. We will provide you with wardrobe boxes with hangers where you can hang your clothes on.
Do I need to remove items in my drawer before the removal day?
It all depends on the items packed inside the drawer. If you pack breakable items inside it, then you have to remove it and pack it in moving boxes but you can leave non-fragile items inside like clothes, bedding, towels. However, our cheap UK to Canada Movers can ask you to remove some items from the drawers especially, items that will make it to be very weighty.
Moving washers, fridges and cookers and other white goods?
The disconnection of these appliances are better handled by technicians. Freezers should be defrosted before removals to Canada and washers drained before our arrival. If you want us to handle the disconnection of appliances for you, then you have to pay additional fee for it. We will allow for an electrician on the moving quote.
Machinery removals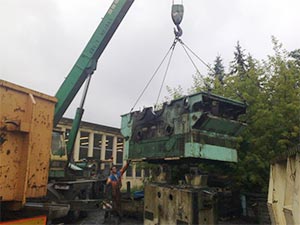 Yes we do offer heavy machinery removals to Canada. We have the manpower and equipment to move factory plants and any heavy item. However, you should let us know on time so that the machinery moving cost will be included in our estimate.
Heavy machinery are usually crated and move in a 20ft or 40ft containers. We offer both full and shared container removals to Canada. We have also 5ft, 5ft, 8ft, 9ft and 10ft moving containers available.
Moving flammable substances?
Yes, you have empty all containers, machinery, tools, equipment containing volatile and inflammable substances such as fuel and gasoline. If you are moving to Canada motorbikes, lawnmowers, speed boats, scooters or any other gas powered machines or garden equipment, you should ensure that you empty the tank prior to removal day.
Furniture removals to Canada
My furniture is very large, windows and doors have to be removed before it can be removed, and can you remove them?
Moving big and large, awkward shaped furniture like corner sofas, double door wardrobes, cupboards, double beds, solid wood tables, antiques can be challenging. Furniture removals to Canada need to be well planned in situations when dismantling is not possible. Occasionally we do remove doors and windows but only on request. You have to inform us earlier so that we make arrangement for the additional service. Luckily most 2-seater and 3 seater sofas can be dismantled for easy removals. Dismantled furniture, flat packed take less space in a container which means cheaper removals too. We also offer cheap student removals, snooker, pool table,baby-grand and upright piano moving solutions at cheap rates.
I have some items in my lofts, can you remove them?
Yes, we can pack and move the contents of your loft. However, we can only do that if the loft is properly lit, boarded and has safe entry point otherwise you have to pack the goods in your loft before our arrival. Or at least move it downstairs. Our representative will be able to let you know whether or not we can pack and move the items in your attic for you.
Do you offer removals of garden shed and garage content?
Yes, we can do that. We do offer garden furniture, barbecue, plant pots, ladder, wheelbarrow, power tools, spare parts removals.
But you have to neatly pack the items from the garden and garage before our removal team arrives. If you want us to do the packing and international moving to Canada, then you have to let us know so that the cost will be included in quote.
Do you dispose rubbish and unwanted items?
Yes, we offer recycling and furniture disposal service and we only use companies that have the license to do so. However, if you want to dispose unwanted materials, you have to pay additional fee for that. So, let us know on time so that the cost will be included in the quote. We also offer skip hire and home decluttering services. For more shipping to Canada solutions please visit our home page.
Cheap excess baggage to Canada
Yes, we do move boxes only and offer excess baggage removals at cheap rates. We can move just 1 box, 5 boxes, 1m3, 2 m3 or 5 cubic meters. We offer single furniture removals to Canada as well as a few items of household equipment moves. We do moves of any size nut just full flat removals or moving entire content of 2, 3, 4 or 5 bedroom houses. Contact us to find out how much is to move to Canada a suitcase, extra luggage, package, parcel, backpack, rucksack, sporting equipment, musical instruments or a computer.
When should I make payment and how?
You should make payment using any of the payment options within 5 working days before the proposed moving date. You can pay for house removals to Canada by PayPal, cash, bank transfer, cheque, credit or debit card. Please let us know what are your payment preferences for the moving services we offer and we will email you the instructions.
Moving boxes to Canada
Do you offer wardrobe boxes? Yes, we provide wardrobe boxes for our clients for easy removals of clothes, suits, dresses and any type of clothing that can be moved on coat-hangers. Thus, you don't need to remove and fold your clothes. However, if you are using a dismount-able wardrobe, you can provide you with wardrobe boxes some days before the removal day. However, it will attract additional fee.
Packing boxes sizes and types
Most cheap UK to Canada removal companies we use cardboard packing boxes for moving. The smallest standard removal box we use is 2.5 cubic feet, medium cartons are 3.5 ft3, large 5 cubic ft and extra large 6 cubic ft. There are also special boxes for moving different types of domestic goods and equipment. Please email us for more info. We will provide you with a full list of different types and sizes of boxes we have. Our boxes have also different strengths, usage and prices. We do not move just our boxes. You can get them form anywhere you want. We offer removals to Canada of plastic crates, wooded containers, coffers and anything that is strong enough do survive the move.
Is the cost of packing materials included in the move cost?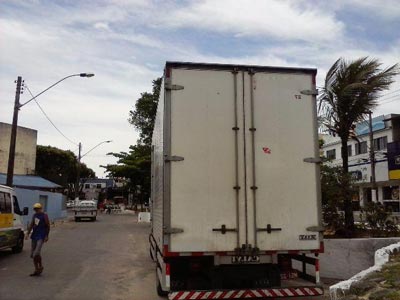 We provide packing material free of charge to our clients that hire our packing services. Our packers and movers will advice you how many boxes and what types you will need for your house removals.
However, if you prefer doing the packing by yourself and you still need us to supply the packing material to you, we will provide that at additional cost.
If you are looking to hire our international removal services to Canada, you may find the frequently asked questions useful. If you can not find what you are looking for in our moving FAQ please send us your questions. We will be happy to publish the answers to this page.
When to compare moving quotes to Canada?
If you are planning to move overseas to Canada from London. Cardiff, Bristol, Manchester, Glasgow, Birmingham, Sheffield, Newcastle, Leeds, Leicester, Derby, Brighton and other city in England, Wales, Ireland or Scotland, there is no time that is too early to contact and compare moving companies.
You should search for a removal company and ask for a quote at least 12 weeks before your proposed moving date. Even if your bedsit, apartment or house removals to Canada from UK date is not yet known, you should still ask for and compare moving quotes and costs as they are provided free of charge. The trick to avoiding last minute request for quote or last minute preparation is to ask for a quote earlier enough. You can even ask for a quote a year before your proposed moving date.
Compare removals to Canada in advance. You should compare no only the moving costs but also the references, accreditations, insurance, packing services, quality of wrapping materials used and the customer service. You can also pay your attention to how much time it takes for movers to get back to you and details the quote is.
Container removals
We move any type of containers. The 2 most popular are 40ft and 20ft moving containers. The smaller one can hold the full content of 2 and 3 bedroom house. The bigger one can hold the same plus 1 car and a few more items. Non-standard removal containers are also available. The smallest steel container is 5 ft3. If you looking for cheap container removals to Canada from United Kingdom we are the moving company to contact. You can pack the container on your won or we can do it. We offer door to door container removals, port to port, port to door and door to port.
Are there different ways of comparing the moving costs?
You can call us, email us or use our online quotation form to compare the moving costs to Canada. You can compare the cost of moving a sofa, wardrobe, couch, table, grandfather cock, painting, a few boxes, full house of goods, car, motorcycle, machinery and anything you want.
Average international removal costs calculation
There are a number of factors that determine the moving costs which include the volume or weight of items to be removed, the distance to be moved and the means of transportation. Removals over the sea in a 20ft moving container is calculated based on the volume while airfreight and road transportation is calculated based on weight as well as volume depending on the airline and removal company.  If you hire our packing and moving to Canada services, the packing requirements are also taken into consideration. Removals to Canada can be tax free only if you are moving personal goods that you have owned and used for at least 12 months. Otherwise you will have to pay GST in addition to the boxes and furniture moving costs. There is also an insurance to be paid if you want to get your items covered against any accidents, loss and damages. We know what are the average moving costs to Canada from the UK. Would you like to find out how much approximately it would be to move your personal effects, furniture, gym equipment and appliances? Contact us at your earliest convenience.
What's the moving time to Canada?
The removals time to Canada from the UK will depend on where you are moving from and where to. There are some remote locations and it takes time to get there. For example it will take longer to move if you were moving from Aberdeen in Scotland than from London. Canada is second largest county in the world. It is about 41 times bigger than the whole of United Kingdom. The total duration required to move your consignment will depend on the distance from the port of departure to the port of delivery but also from the distance from your current home in the UK to you new house in Canada. Some location may take more time than others. It also depends on the type of removal service you order for. If you order for full 5 feet, 6 foot, 7ft, 8 ft, 9ft or 10ft container removals loads, there is regular schedule of sailing. The actual departure date is usually estimated. In other words, it may take place earlier or later than estimated. For part, shared or groupage LCL container removals, moving time to Canada is normally estimated according to various destinations where the items will be moved. You should find out from your move manager the estimated removals time to Canada of the items going to your destination. On average it take about 6 weeks to move your goods door to door.
Where do obtain accurate information about customs requirements?
You can find it through a number of sources such as the website or office of the custom services, trade association, friends, removals companies and others. Your UK to Canada moving company may also be of help. However, you should know that it can be very difficult to obtain accurate information about custom regulations owing that Canadian customs regulations change frequently. On our own part, we always try to be update with custom requirements of various areas we deliver services to. But note that it is your responsibility to search for detailed information about custom regulations. Of course we provide customs clearance services for all residential removals to Canada from the UK.
Will you help me with custom documents suitable for my personal situations?
We will always do our best to assist our clients in any possible way we can. But it is their responsibility to ensure that they obtain and complete custom documentations required. Our moving house to Canada customs brokers can deal with all the paper work but a small fee will be added to your average removal costs.
Can I claim VAT on new goods I am moving from UK?
You can get a full VAT refund on new household goods but you have to meet the requirements for that. Here are some requirements to meet:
You should be a resident of EU and should have resided in EU for more than a year in the two years before the purchase of the items.
You should be moving goods to Canada outside of EU for at least one full year.
If you are not resident of EU and have not stayed up a full year in the 2 years before the purchase of the goods. You have the intention of leaving EU with 3 months from the time your purchase the goods to be delivered to a destination outside of EU.
Speak with our sales consultants for detailed information about retail expert scheme if you meet the requirements for the claiming of VAT and you will like to reclaim VAT.
I read about FAIm but I don't know what it is?
FAIM refers to the quality standard which moving companies to Canada offering international removal services have to abide by. It was developed in 1997 by FIDI and it has becoming the leading standard in the removals industry. The moving standard extends to all aspect of international moving process and thus, you should have a peace of mind if you are dealing with a UK removal company that is FAIm certified. We feel glad to tell you that some of our partners are FAIM certified.
Do you have any agent to provide moving services from the port in Canada to my new home?
As a renowned international house removals to Canada service provider we have moving agents in various parts of the world where we offer removals abroad services. Our removal agent in Canada will not just provide unpacking and moving services to you but will ensure that you are cleared through customs. But you have contact our agent so that both of you will arrange for moving to your new flat, apartment or house..
Compare removal companies to Canada
With the availability of a high number of professional international removal companies today, you may find it difficult to get the best removal company, providing best value for money packing and moving to Canada. However, to be sure that you are dealing with a cheap and reliable moving firm, you should go for an international mover that has the required experience. You can simply request quotes from different UK, local to you removal companies and compare the moving costs to Canada. The moving firm should maintain good rapport with overseas movers because up to 40% or even more of the packing, unpacking, reloading and other moving services will be provided by Canadian movers.  You should ensure that you hire a moving company that is a member of BAR Overseas (British Association of Removers Overseas Group and FIDI (International Federation of International Furniture Removers. There may be other professional organizations but these are the popular ones. If you are interested in moving just one box or sending a gift please follow the previous link.
Do you provide any payment protection?
As it is mentioned above, if you use a removal company that is registered BAR member. The association provides to customers of its members the International Movers Mutual Insurance (IMMI) Advance Payment Guarantee Scheme. BAR will appoint another member to deliver the remainder of your services if there is any financial failure on our part. You will not be charged for that. Though, we are optimistic that there will be no financial failure, with IMMI of BAR, you are fully covered against any financial failure.
Moving insurance costs
To calculate the removals to Canada insurance coverage costs for your items, you should take into consideration such as the market value of your item in your final destination. You can obtain reasonable information about that from the country's embassy, local press, online shops of the country of your destination and the likes.
You should try to provide detailed information about your items in your proposal form when you are completing it. You will need to make a proper inventory of the goods you you are moving to Canada, especially those most expensive and fragile ones like jewellery, porcelain, antique furniture, electronic equipment, musical instruments etc.
Will you arrange the removals insurance for me?
Yes, we provide comprehensive removals to Canada insurance cover for our client. If you have any specific needs, let us know and will try to meet your insurance requirements whenever it is possible. We have contacts with reliable and reputable insurance companies that provide insurance for household goods removals to Canada at competitive rates. So, be assured that you will get the best price you will ever get elsewhere you ask us to arrange for your moving insurance.
I obtained a lower insurance cover quote for moving my personal belongings and furniture from another company, why there is a difference?
The reason for the difference is obvious. Here are what makes the covers to be unique.
It is planned to suit your needs.
Our cover extends to Pairs and Sets, electrical, and electronic mechanical damage on all your items and mould and mildew damages.
We work in collaboration other loss adjusters across the globe and so, if anything worse happens in the country of destination, our local representative will give you all necessary assistance.
We maintain a good business rapport with these claim adjusters who will always see that your claims are quickly and fairly settled in case you have any.
However please discuss the terms and conditions of your moving insurance to make sure everything you need has been included
Are there any banned or restricted items from moving to Canada?
There are some items that are prohibited to move. However, it all depends on the country of your destination. So, you should always find out from the custom authority of the country you are moving to. Here are some of the most popular items that are prohibited from removals to Canada:
Firearms, ammunitions and explosive, weapons and sharp objects like daggers, swords, sabres, spears, hatches, switch-blades and spears
Items from an animal included in the list of endangered species
Hazardous items such as toxic substances, dangerous chemicals and fireworks
Unprocessed furs, hunting trophies, skins and the likes
Foodstuffs, herbs, plants and spices
Pornographic materials
Medicines & narcotic drugs
You can discuss with our moving departments for details on this. We also do shipping to Toronto.
Are there any additional moving costs?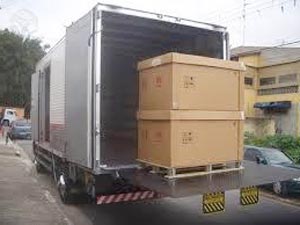 It depends on the type of removals you book. All charges are included in the average house moving costs to Canada for door-to-door removals from the UK. Though custom clearances charges, duty and taxes are not included in the moving cost for our services.
You are responsible for any increment or rise on these charges. Owing that custom regulation of different countries differ, you may also be responsible for other charges that be peculiar to your destination. Examples of such charges include inspection fees, quarantine examination, demurrage and rent and wharf age fees. We can include all additional charges in our average 1, 2, 3, 4 o5 bedroom house content moving costs to Canada from the UK.
Getting removal quote to Canada
Our estimator when coming to your home will provide you with useful advice on moving home content to Canada and about your proposed international move services and costs. He will discuss the transportation modes, route, our various moving services, packing requirements, average removal prices, your belongings protection, transit times, customs requirements, unpacking, delivery, storage both at the port of delivery and port of departure and other aspect of the move. If you have any question about our UK International Movers to Canada, you can also find them out from our move moving costs estimator. Our team moving managers will also discuss the documentation and various paperwork as well as custom documentation that you may need for moving to Canada a car, motorcycle, speed boat, yacht, Vespa scooter, camper van and other motor vehicles. They will tell you about our oversea agent that will move your items to you. They will provide you with necessary advice on international moving. Please give us a call and we will tell you how much it would be to move 20ft container to Canada from the UK, content of 1 bedroom flat, 250 ft3, 300 cubic feet, half of a 10ft container and more. Compare best movers to Canada and get yourself a great cheap deal for moving your corner sofa, 2-seater, 3 seater, an armchair to the entire 3 piece suit.
Removals services
We offer different services to our clients such as packing, collection, unpacking, removals and storage You should check our moving services page to find out about the various services we deliver. We customize our removals services to Canada from the UK to suit the need of our clients. Do you want to know what's the cost of moving to Canada from the UK for your excess baggage, 3 boxes, 50 ft cubic, 1 m3 or 2, 3, 4, 5, 6, 7, 8, 9 or 10 cubic meters of households? Contact us today!
Compare moving costs for different options
There is a number of ways how your possession can be moved. You can ask us to provide different removals options so that you can compare the moving costs and choose the service you like most. You can choose different options when you are moving overseas. Some of the available options are services based on moving time, rates, routing consolidation opportunities such as airfreight, mode of containerization, port of exit and others. Our surveyor will explain each option to you as well as their pros and cons to enable you to make an informed decision. Compare UK removal companies to Canada and find cheap movers with a good reputation.
International removals
You are on the right tract if you are seeking for advice and planning tips for your international removals to Canada from London, Brighton, Guildford, Preston, Warrington, Glasgow, Manchester, Northampton, Shrewsbury, Ipswich, Norfolk. A good advice and tips have no substitute. Briefly, here are some tips to enable you getting ready for the move abroad from the UK:
Contact a reliable mover to arrange for the removal of your item
Make a list of items you will travel with
Research of about the country of your destination
Inform the necessary individuals about the move
Make arrangement for the packing of your items
Check our sites for house moving to Canada from UK tips and checklist.
It is worth moving furniture to Canada?
Yes! It is definitely worth taking your furniture with you to Canada from the UK. But you have to consider certain factors before you can determine what to sell and what to move with. Some of the factors that determines whether it is or it is not beneficial to move an item is the cost of item in Canada in comparison with its value in the UK. Other factors that will let you establish if it is worth moving furniture to Canada from the UK are the overall volume of your consignment, the size of the item, the important of the item to you and others. The removal manager we will assign to you will advise you properly in this regard.
Packing and moving costs
If you want to book packing and moving service, you should give us at least a minimum of 2 to 3 weeks' notice. However, we will always do our best to meet your requirements in case your home removals to Canada is a sudden arrangement. The packing is usually carried out 1 or 2 days prior to the move by our packer and movers to Canada.
Do I have to pay VAT?
If your final destination is not within EU, then you will not pay any VAT. VAT is paid for removal services within the EU.
International moving companies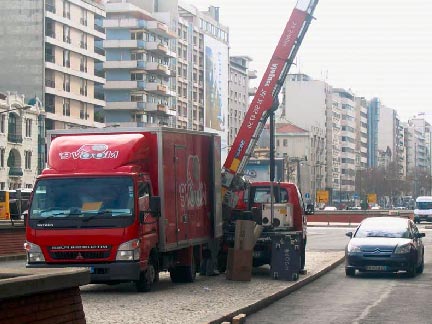 We offer our international removal services to various locations across the globe including Cape Town, Durban, Los Angeles, Christchurch, New York, Wellington from London, San Francisco, Adelaide from Glasgow, moving to Sydney from Bristol, Brisbane, Perth, Dubai, Melbourne, removals to Auckland from Liverpool, Limassol and others. We also offer inland removals to various destinations in the UK - Leeds, York, Newcastle, Guildford, Warwick, Cambridge, Peterborough, Nottingham, Lincoln and more. Our cheap international moving companies will provide you with international house moving costs for the UK to New Zealand, Australia, Oman, Canada, Kuwait, UAE, Cyprus, South Africa and others. You speak with our customer care representative for details about these and other locations.
Do you offer international moving and storage services?
Yes, we offer international removals and storage services to Canada for our clients. Storage costs are always provided as an option on our average moving costs estimate. We have access to storage facilities in the various destinations that we provide international moving and storage services to. We also have available storage space here in the UK. If you hire our removal and storage company, we will provide the services at a discounted rate. We can also take you around our storage facility, if you prefer that. Get cheap packers and movers to Canada.
Can I do the packing by myself?
Yes, you can pack your items by yourself and if you wish. However, it is recommended this is done bye people that have the required expertise. If you cannot pack your items by yourself, there is no need to try. You should hire our discounted international packing service. If you are doing the packing by yourself, make sure that you use quality packing boxes as well as other packing materials. Label your items properly so that it will not be confused with other people's items especially if you hire groupage services. If we are providing the packing service, we will provide you with the required packing materials. We will not move any overloaded or damaged boxes.
How do you handle my valuables during the packing?
If we are packing your items for international removals to Canada, we will handle every item with care. We understand that you value the items and you will want them to be in good condition. This is why we go the extra mile in handling your furniture and personal effects with caution. Our carpenters are proficient in creating high protection wooden crates suitable for moving various types of things such as motorcycles, artwork, pianos, grandfather clocks, car engines, heavy machinery etc. Besides, we make use of strong packing boxes as well as specialist packing materials so that nothing will happen to your items. Compare packers and movers to Canada and find how much on average it costs to move stuff, boxes and furniture.
Is my property secure in your storage facility?
Yes, your possession is secured in any storage facilities. The storage companies we work with have invested heavily on security. There are different kinds of latest state-of-the-art surveillance system including cameras and fire alarm system. They do not rely solely on these surveillance, they have also strong human security licensed to operate with arms. To ensure not even the smartest burglar or thief is able to have access to your belongings, the security men are aided by well-trained security dogs that are friendly to clients but terrible to marauders and thieves. Besides security against human intruders, they have also fortified our storage facilities against insects, rodents, pests, mould and other unwanted living organisms that may destroy your items. Compare house removals and storage services to Canada.
Can I see the storage place before renting it?
Yes, we allow our prospective clients to view the storage facility before renting it. This will help them to make an informed decision whether to continue or not. But we are optimistic that they will surely rent because the storage space is not lacking in anything that should be available in a contemporary storage facility.
I will like to book removals and storage services
There are three different ways through which you can book for storage space in our facility. First, you can call us to refer storage space for you. You can also book for a space via email. The third option is to complete our online booking form. The process is very efficient and easy regardless of the method you prefer. Our UK to Canada removal companies will take care of your items collection. They will pack and wrap you table, chairs, dresser, side tables, chest of drawers and other furniture. They offer international packing services for removals to Canada.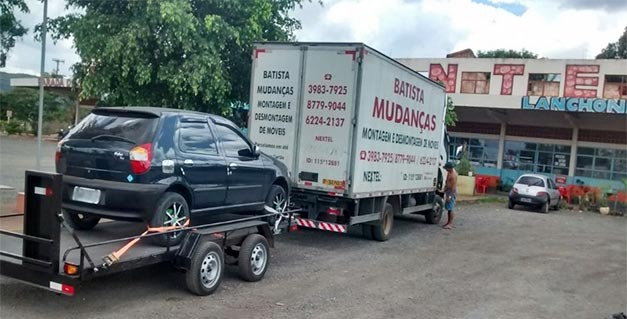 How much time do you need to arrange removals and storage for me?
A day is enough for us to arrange a secure storage for you. So, you only need to give us a 24 hour notice.
House removals and storage
With a wide network of UK to Canada movers we have access to self, short and long term storage spaces located in various cities. So, there is no access problem. You can hire a van by yourself to bring your items to our storage warehouse. Once you have chosen the storage location for your domestic furniture, bicycles, and boxes with private items we will send you a map with some directions. But if you do not want to go through the stress of hiring a van, you can also hire our man with a van removals. Experienced packers and movers to Canada will come to your home with our vehicles to convey your items to our storage facility. We also offer mobile storage units. We will bring the mobile storage units to your home for you to load your items if you prefer that option. If you prefer any of our house moving and storage services in this regard, you can contact us for a quotation.
How do I determine the number of storage units that I'll need?
You can contact us for this so that we will help you determine the cubic volume of your move. Alternatively, you can work it out yourself using our cubic volume calculator. It is easy to use. You just enter the items you want to move the calculator will calculate the size of your move in cubic ft and in cubic meters. You can also calculate the size of a single item you want to move. By using our removals size calculator you will get the exact moving costs to Canada from the UK as the prices are based on the size.
How long can I hire your storage units for?
You can hire our on site or off-site storage units as long as you want. We have short term rent and long term storage containers for hire. For the short term rent, the minimum period you can rent is one week. We offer discounts to clients that rent our storage units on a long term basis. Check our site to get detail information about our loyalty discount. The standard storage container size is 250 cubic ft.
Will you provide me with cartons and materials for packing?
Yes, when you are planning flat removals to Canada or 1 bedroom or 3 bedroom home you need to pack all your goods properly. Cheap International removals provide our clients with various types of cartons such book size carton, wardrobe cartons and other packing materials that will meet their requirements.
I am not good at packing, do you offer packing assistance?
Yes, we offer offer both house content packing and moving assistance but you have to pay additional fee for the packing services. Our team of UK packers and movers to Canada from London, Glasgow, Birmingham Manchester and Liverpool are well trained and can handle your furniture very well. We pack and move any type of fragile items - glassware, paintings, mirrors, TV, computers, motorcycles, grandfather clock, double and single beds, double door wardrobes, filing cabinets, office desks, printers, plotters, scanners, cots, servers, books, clothes and more. With us your UK to Canada removals will be cheap, stress-free and a pleasant experience.
Can I store any item?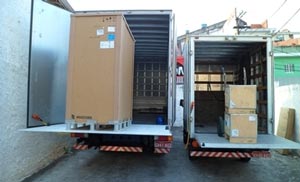 Storage facilities are well equipped and thus you can store different kinds of items in our facilities including temperature sensitive items, ladders, carpets, lawnmowers, motorcycles, caravans, cars and others.
However, there are limitations to what you can store. We do not accept food, animal's plants, and precious items like jewellery, money or deeds, hazardous goods like aerosols and paints and flammable liquids like gas a fuel as well as cylinders used in storing them. Compare cheap packers and movers to Canada and find a cheap moving rates.
What Payment options do you accept?
You can make payment for removals to Canada and storage services with major debit or credit card. Note that we do not take full payment until we complete your removal services. If you book removal services, we will only take your card details. Credit card payment will attract a 2.5% surcharge. Other payment options are cash payment and cheque payment. A standing order from your bank can also be arranged for you by us.
Where do you have depots and which one is closer to me?
Our UK and Canadian moving firms have storage facilities in virtually all the major cities in the UK including Canterbury, Dunstable, Dartford, Bath, High Wycombe, Edinburgh, Nottingham, Glasgow, London, Manchester, Newcastle and others. Take a look at our online map in order to find out the closest store to. You can also call us for assistance in this regard. We also offer removals and storage in Canada - Vancouver.
Do you provide insurance coverage for my possessions in your storage facility?
Most of our storage facility is well fortified and equipped with various surveillance system as well as human security personnel's. But for inevitable risks, we can arrange for comprehensive storage insurance coverage for you so that you will have a rest a of mind that nothing will happen to your items.