Immigration plans for 2014
Changes for better
The 2014 immigration plan of Canada has been publicly made known by Christ Alexander, the Canadian immigration minister on 28th October 2013. The immigration ministry according to the minister has planned to bring the total number of immigration between 240 and 265,000. Economic migrants will make 63% or 164,500 of these numbers. Humanitarian stream will take 28,400 while 68,000 of the number will be taken under family stream.
There are two categories of Visa programs that will be expanded, namely, Provincial Nominee Program and Canadian Experience Class. The latter helps people who have been occupying salaried position in skilled or managerial position in Canada for more than a year to apply for permanent resident entry permit in Canada. Their dependant family members can come over to Canada to be with them. A total of 15,000 Canadian experience class visas will be issued in 2014. However, there are some criteria which the applicants must meet before they will be issued with visa. Here are some of the criteria to be met:
good health
knowledge of English or French language
not having any criminal record
Provincial nominee program (PNP)
Each province is permitted through the PNP to select candidates for their various provinces and forward their names to the Canada immigration to issue them with permanent entry permit. 44,000 to 47,000 applicants will be given visa under this program. The number of visas to be issued under this program in 2014 is greater than the number of visa issued in 2012 under the same program.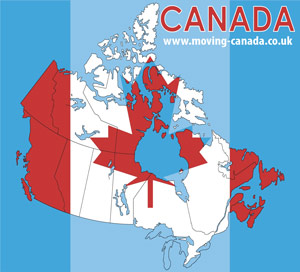 The essence of this program is to discourage immigrants from concentrating in developed areas like Montreal, Toronto and Vancouver. Apart from Quebec and Nunavut, the rest of the provinces and territories in Canada have signed up to the PNP. Quebec has its own immigration programs. Nunavut was newly created in 1999 for the northern Canadian Inuit people.
The Citizenship and Moving to Canada will evaluate the applications to determine if they meet the criteria for admissibility. There are certain criteria for eligibility that are peculiar to each province.  The criteria are based on what the province is looking for.
There are some provinces that require graduates with higher degrees in certain fields of human endeavour than in others. All applicants from the British Columbia are required to be employed in the province from the time they applied for permanent visa under this category while in other provinces there are no such requirements.
There is much demand for tradespeople and skilled workers in most of the provinces under this program. According to the immigration minister of Canada, immigrants arriving in Canada are evenly distributed to the various provinces of Canada under this program. According to statistics, 80 percent of immigrants issued with permanent resident permit in 2000 settled in Toronto, Vancouver and Montreal. However, the number reduced to 58 percent in 2012 thanks to PNP.
Expression of Interest
As announced by Alexander, following the Australia expression of interest system established in 2012, Canada is planning on having a similar EOI system for choosing applicants for permanent resident visa. Mr. Alexander says that this plan hopefully will materialise in 2015. The willingness to establish an EOI system similar to that of Australia was first shown by Jason Kennedy, the former Canadian immigration minister. The former minister had early made known his intention to imbibe the Australian system.
Under this system, the applicant is expected to register with CIC the initial express of interest. The application will be assessed by CIC taking it at face value. The demand for workers with specific skills will be monitored by CIC by maintaining contact with Canadian employers. Here you can see more info about working in Canada.
Certain applications will be given priority. Applications whose skills are in high demand are first consider. Other applications that will be given priority include applications of candidates that have permanent work offer in Canada and particular strong applicants.
Applicants who have passed this initial selection process will be invited to apply for permanent resident permit. But before they are issued with permanent residence visa, they are required to provide work experience, qualifications, evidence of employment and other documents. Applicants who did not pass the initial selection stage are deleted from the system at some time.
If you want to live and work in Canada, you should consider taking advantage of the new Canada immigration programme for 2014.